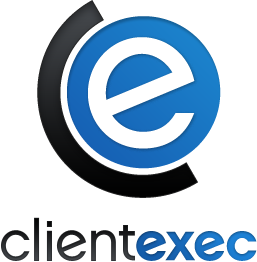 Our Billing System
Most hosting companies have automated billing system of some kind and 1PesoHosting is not different from most of them. Our advantage however is that we are using one of the best client management system in the industry known as ClientExec. This software fully automates our tasks from sign-up, billing, order processing, account creation and suspension and even technical support management.
As a fully automated system, the software integrates all aspect of our business hence we only use this centralized system to manage all of our clients accounts. This is sometimes difficult for customers to understand specially on the billing and account suspension portion. Understandably, some customers might feel that account suspension is done manually when their bills are left unpaid. On the contrary, this is done by the system automatically on a daily basis and most of our staff has no view of who gets suspended today unless they manually check each account. Once the system sees an over due account it automatically suspends the package the following day even if our support staff would manually unsuspend it for the day. The only way to stop the system from suspending unpaid accounts is to apply payment to the invoice related to that account. This is obviously for business reasons, we cannot do unless a proof of payment is sent in via the support email.
Another automated feature of our system is the online payment and order processing for new orders. If you have a Paypal account or even just a credit card, we highly suggest you use this method when paying your bills. This is because the system automatically creates your account as soon as you pay your order via paypal or credit card. It also sends you all the necessary information to start your hosting experience with us. Take note however that you need to use the payment gateway and not the send payment option in paypal. This is different and will require a manual application of your payment if you follow this route. Still, once proof of payment has been received, we only need to apply your payment on the invoice and the system will automatically work on its own.
The billing system also automatically notifies customer with their upcoming invoices. This is done several times before the actual due date and again after the invoice is over due. Take note that we rely on this functionality to remind customers as we cannot always call each and everyone to remind them about their accounts. Therefore, it is very important that your email address on our system is very accurate and that emails coming from 1PesoHosting.Com are not tagged as SPAM.
The support functionality of our system is also automated. This works when you send an email to [email protected] and goes directly to our system. Any one of our support staff would be able to view your tickets, respond to it or check the status. One of the automated feature we have is that when there is no activity/replies within a certain period of time, the system notifies the customer and closes the ticket with the assumption that the issue is closed. Also, if you email our support using your registered email address, it automatically links the ticket to your account. However, if you have multiple domains with us, we would still need to know what domain you are requesting for support with still.
I hope this post has given you some insight on how we manage your account and have shown you how efficient our system is. If you want to experience some of this things, you can login to your billing system and check out the client side features from there.
---